Keweisi 4-20V 0-3A USB Power Charging and Battery Capacity Amp and Voltage Tester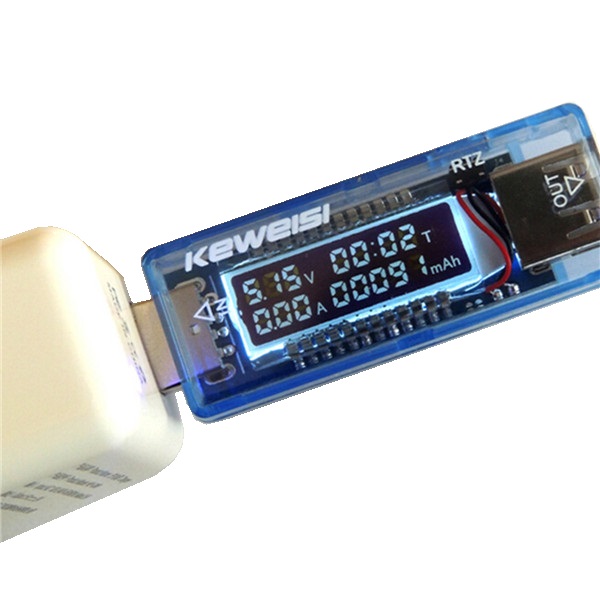 Features:

KWS-V20 can measure the USB-powered devices.
Compact and easy to carry, no additional power supply; simply plug and play.
It has the ability to measure the output voltage of the USB port and the device operating current or load voltage.
Detect any USB charger such as PC USB, home charger, car charger.
Wide range of applications, any phone, any electronic product.
Suitable for factories, laboratories, office and personal use.
Specifications:

Voltage: 4V-20V, ± 1%

Current: 0-3A, ± 1%
Time: 0-99H
Battery Capacity: 0-99999mAh
Size: Approx. 7.2cm x 2.2cm x 1.1cm / 2.83" x 0.87" x 0.43"
Package Includes:
1x Keweisi 4-20V 0-3A USB Power Charging and Battery Capacity Amp and Voltage Tester